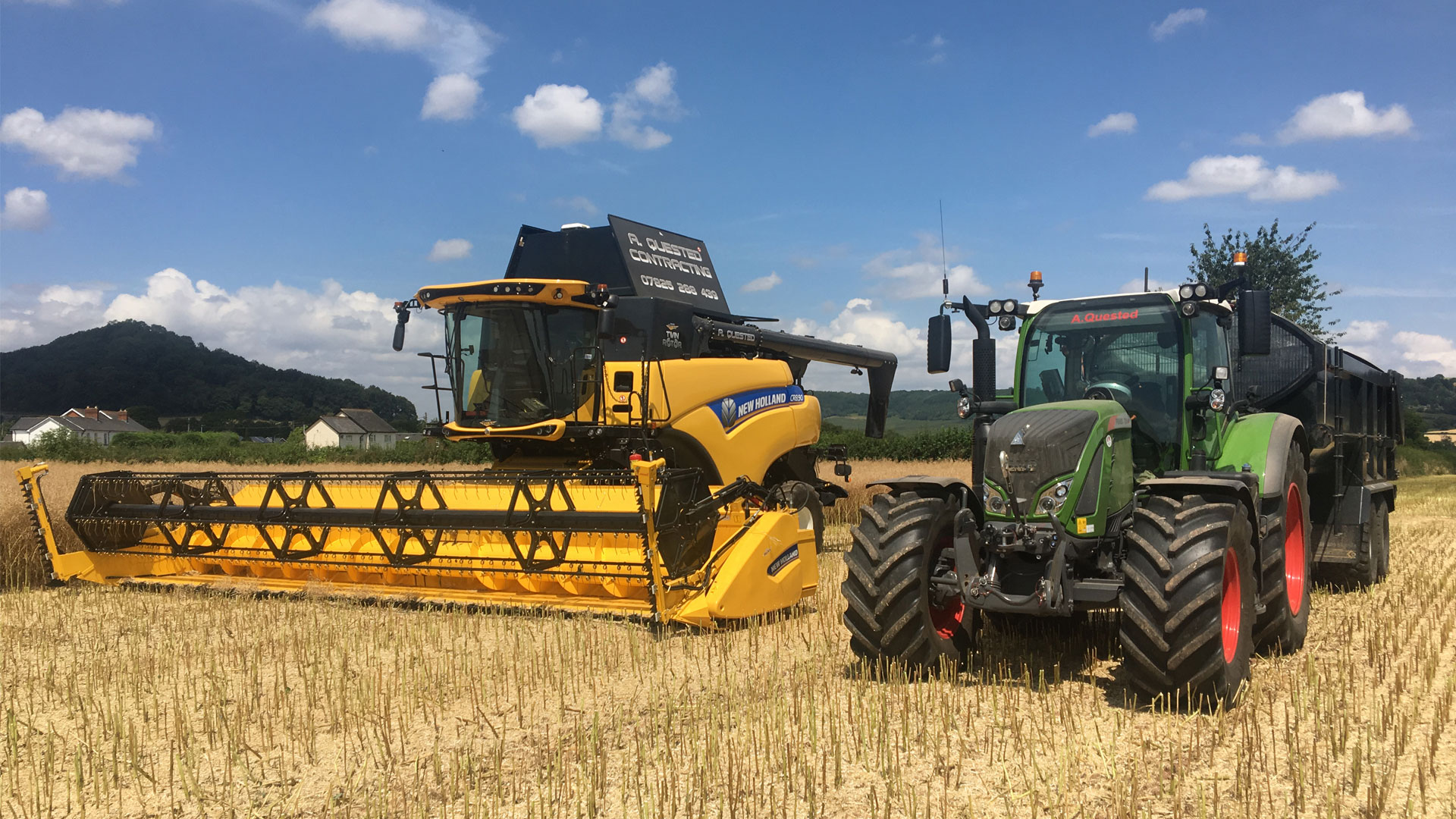 Agricultural Contracting and Excavations
Ashley Quested and Jack Jay have worked together helping Herefordshire farms with spreading and baling services for many years.
In 2008 they joined forces to form Agricultural Contracting and Excavations providing professional, efficient and reliable agricultural and groundwork services. They are continuously upgrading plant and operate John Deere and Fendt tractors equipped with latest GPS technology.
Ash and Jack work hard to get your job done on time and pride themselves on a straightforward and honest attitude. Above all, they want happy customers.
New to the season is Newholland CX8040 combine 5 Straw walker as well as the Newholland CR 30ft combine, Newholland balers 4ft x 3ft 6 string & 3ft x 3ft Newholland balers. They have 3 Samson SP11 muckspreaders ready for chicken muck and farm yard muck using latest variable bed chain control. They also provide all types of cultivation, ploughing, sumoing, rolling combination disc drilling and combining with GPS auto steer.