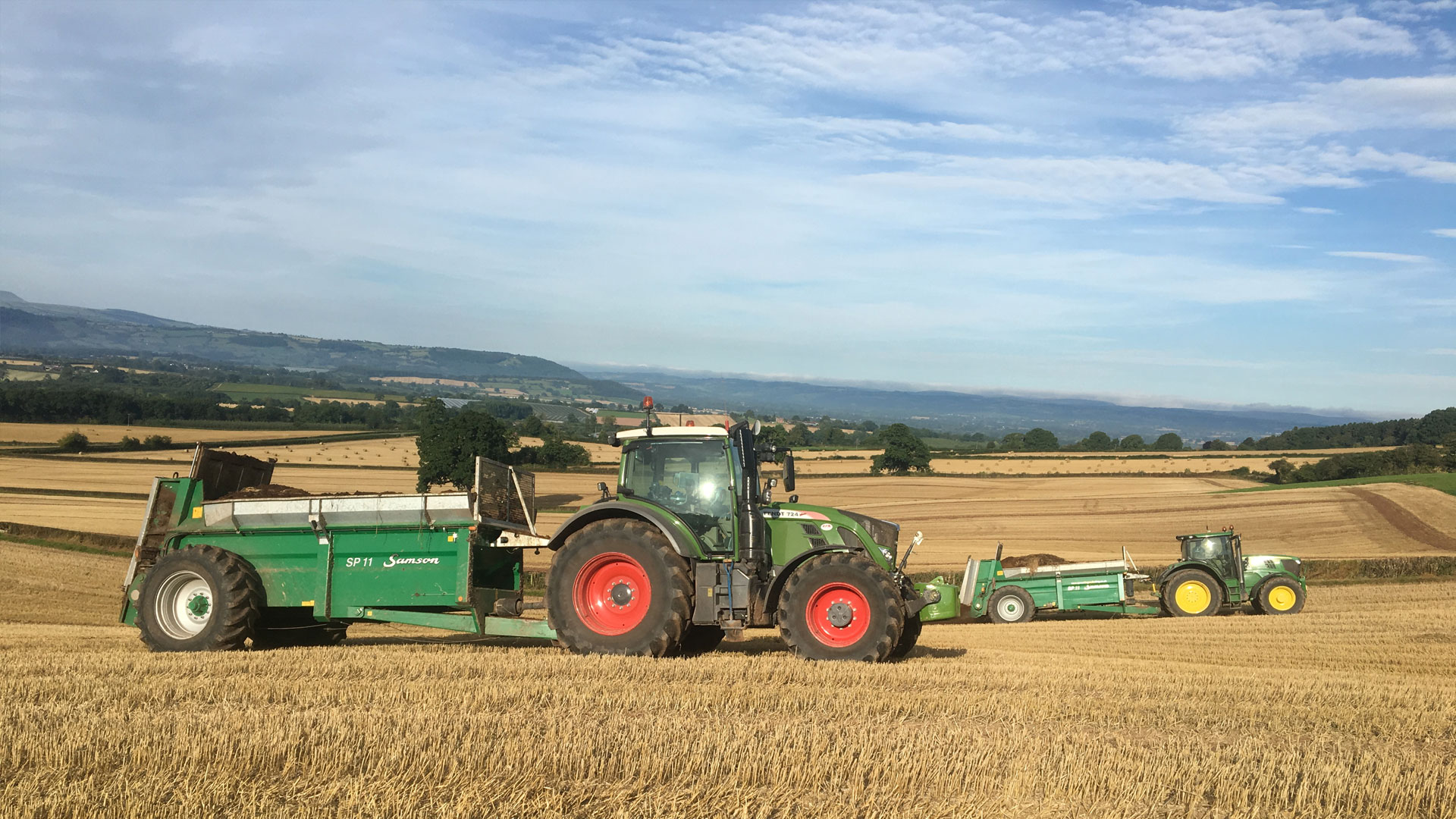 We use the latest Samson SP11 muckspreaders with deflector hoods, they're light, short and easy to drive. This allows us to spread muck faster and more efficiently, reducing compaction to the field and providing an even spread pattern. These spreaders are good in wet conditions because of the light weight and the wide tyres. The light body means they travel ground easy and the tractors can handle the spreader with ease.
The muckspreader has vertical beaters and holds on average 6 tons of chicken muck. They also have a variable bed chain to help with steep and uneven fields and to provide an even spread. For example, when a tractor goes up a bank it will usually die back to go slower; but with the variable bed chain, the muckspreader will automatically slow down to the speed of the tractor, providing a constant spread of chicken or farm yard muck.
We also have a 24meter muckspreader for sludge cake and chicken litter which can be spread on tram lines with weigh cell and variable weight control like a fertiliser spreader and can use GPS for grass land spreading. We are very adaptable and can haul to the field or self load as required.