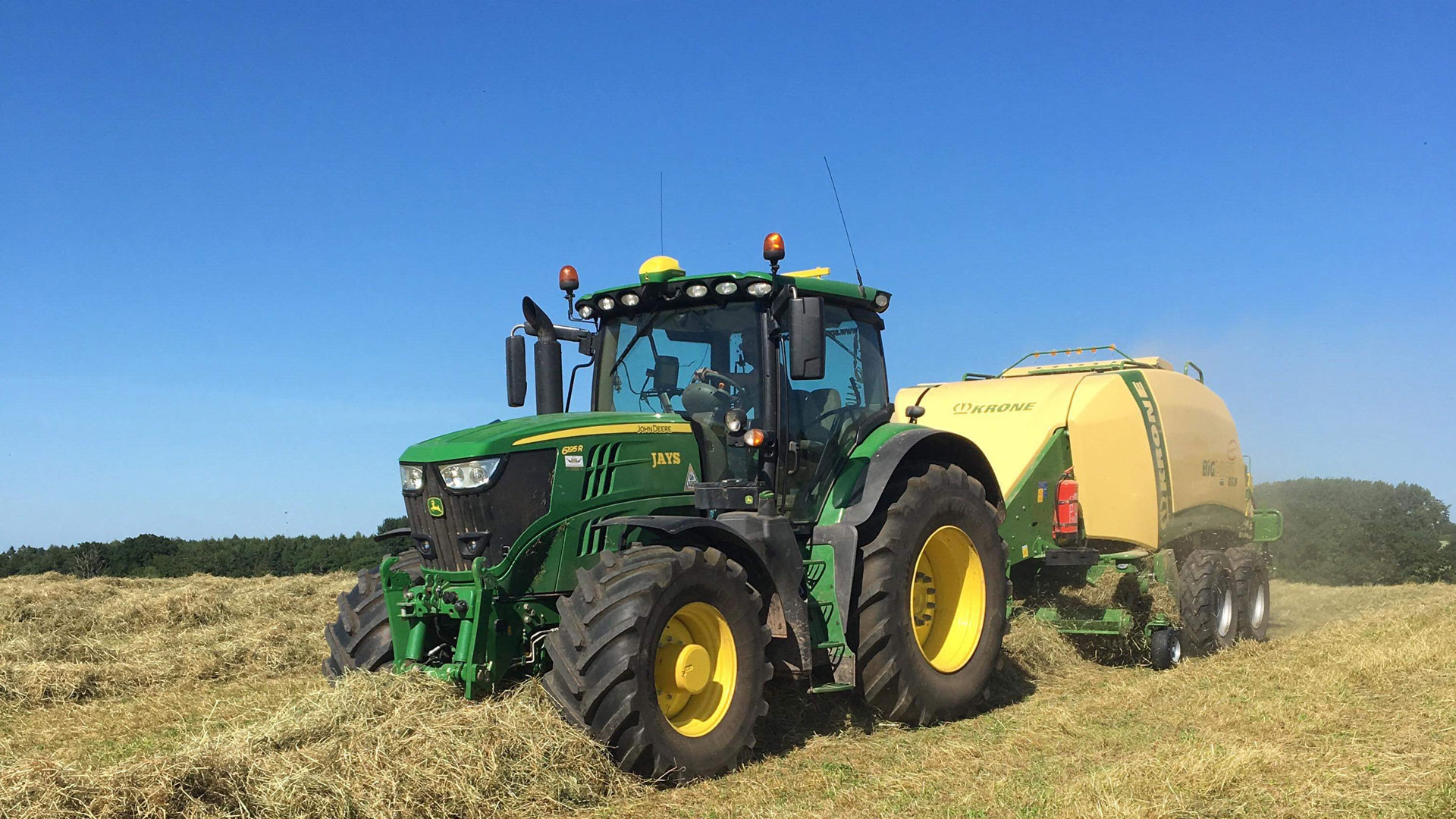 Baling, Silage and Hay Making
We provide reliable baling and hay making from start to finish. We are able to take full advantage of short, good weather windows by using two square balers rather than just one. We do our very best to get the job finished on time.
Using the latest Krone big pack high speed baler with up to 500kg per bale double axle with a 3 bale sledge which makes it easier to collect the bales, resulting in less man hours, less wear tear on loader bouncing over tram lines and less compaction on field. We can price baling up by bale or by the ton – the baler counts the weights in bales as it goes along, so no soft bales.
Baling Plant and Equipment
Double Krone mowers & Double Krone rake and also 4 rotor tedders we can provide a quality hay making service and baling with choice of 3 balers 3ft x 3ft square 4ft x 2ft6 and 4ft x 3ft square using the latest Krone Big pack baler with 3 bale sledge behind it.
BB940 high density square baler 3ft by 3ft 4 string

Krone big pack wheetabix bale 4ft x 2ft7 6 string

Krone big pack 4ft x 3ft 6 string bale

1x Newholland BB9080 4ft by 3ft 6 string
1 x Newholland round baler 740 belt
Double mowers conditioners front and back
6 Rotor Krone tedder
8m double Krone rake
combining with Newholland 30ft & 5 straw walker conventional square baling and hay making service available.